About the park
The Greening the Pipeline project aims to transform a decommissioned, heritage-listed sewer pipeline reserve into a 27-kilometre park connecting communities from Werribee to the city. We are investing in Zone 5, a 3.8-kilometre section of the project with our partners. The linear park we will deliver is between Lawrie Emmins Reserve and Skeleton Creek.
It will provide more accessible green, open space for people in Melbourne's west and improve water management. Play areas, walking and bike trails will promote healthy outdoor activities.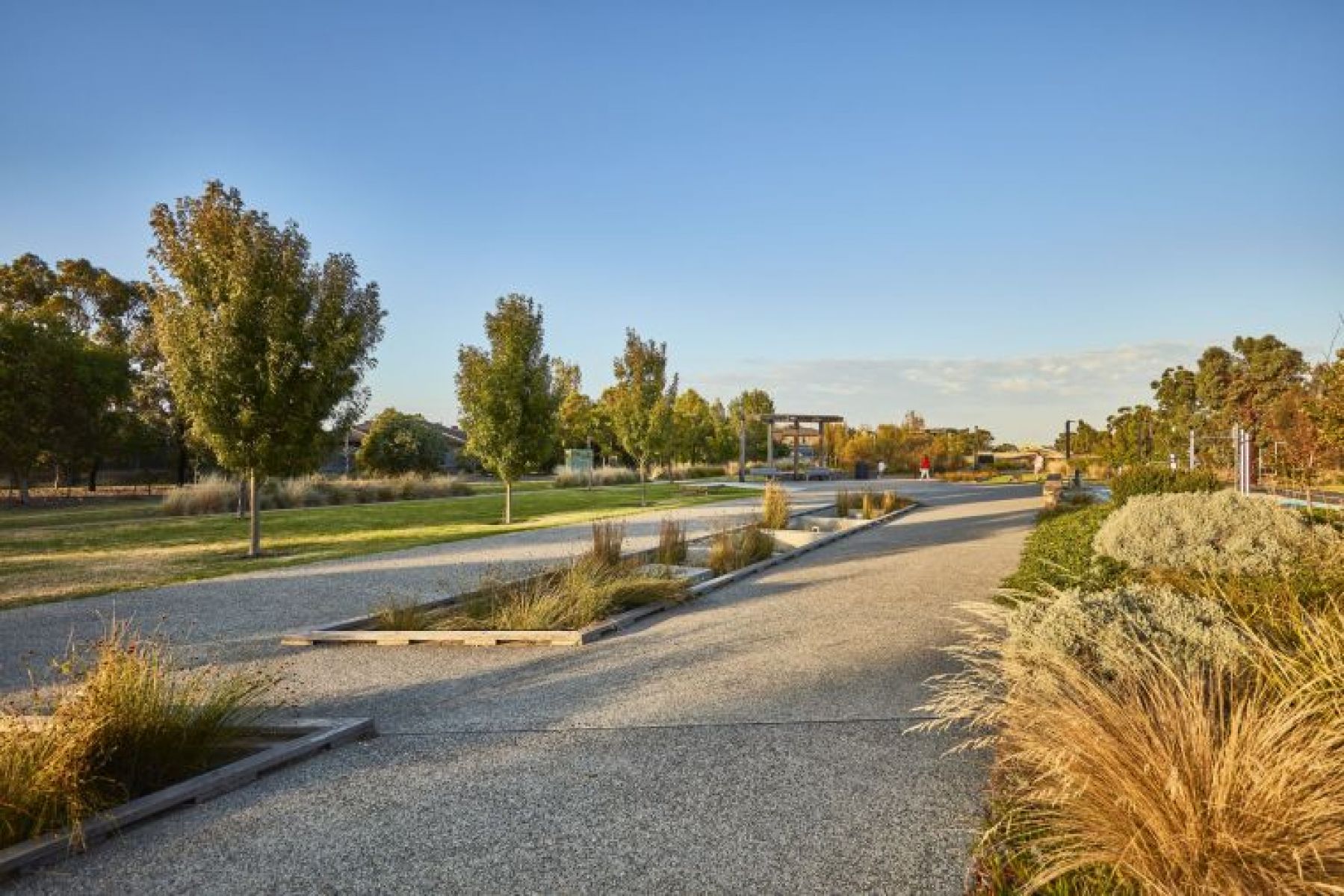 Where will the park be located?
The parkland sits within the traditional lands of the Bunurong People of the Kulin Nation. It runs along the Federation Trail bike path, about 25 kilometres from Melbourne's CBD.
When will the park open?
Greening the Pipeline is a complex project requiring extensive planning and consultation.
Parks along Zone 5 will be opened in stages from mid-2022.
Timeline
Government commitment to create a ring of parkland around Melbourne

November 2018

Planning phase

2019–2022

Community consultation

2021– 2022 Community consultation via Wyndham City's Council's The Loop website.
Wyndham City Council is managing the project. We are working with key partners, stakeholders, Traditional Owners and the community to develop the vision for Greening the Pipeline.
Want to get involved?
Consultation is currently closed. For more information, visit The Loop.
To get the latest information, you can register for updates.
More information
For a fact sheet, contact the Suburban Parks Program team.
Page last updated: 24/11/23