Licence and registration requirements
To ride in a state forest, you must hold a motorcycle licence or learner's permit. Your motorcycle must be registered (either full or recreation registration).
All road rules apply on forest roads and vehicle tracks. You must wear
an approved helmet
keep left
ride according to the track conditions.
Unregistered motorcycles, quad bikes, all-terrain vehicles and side-by-side vehicles cannot be legally operated in our state forests.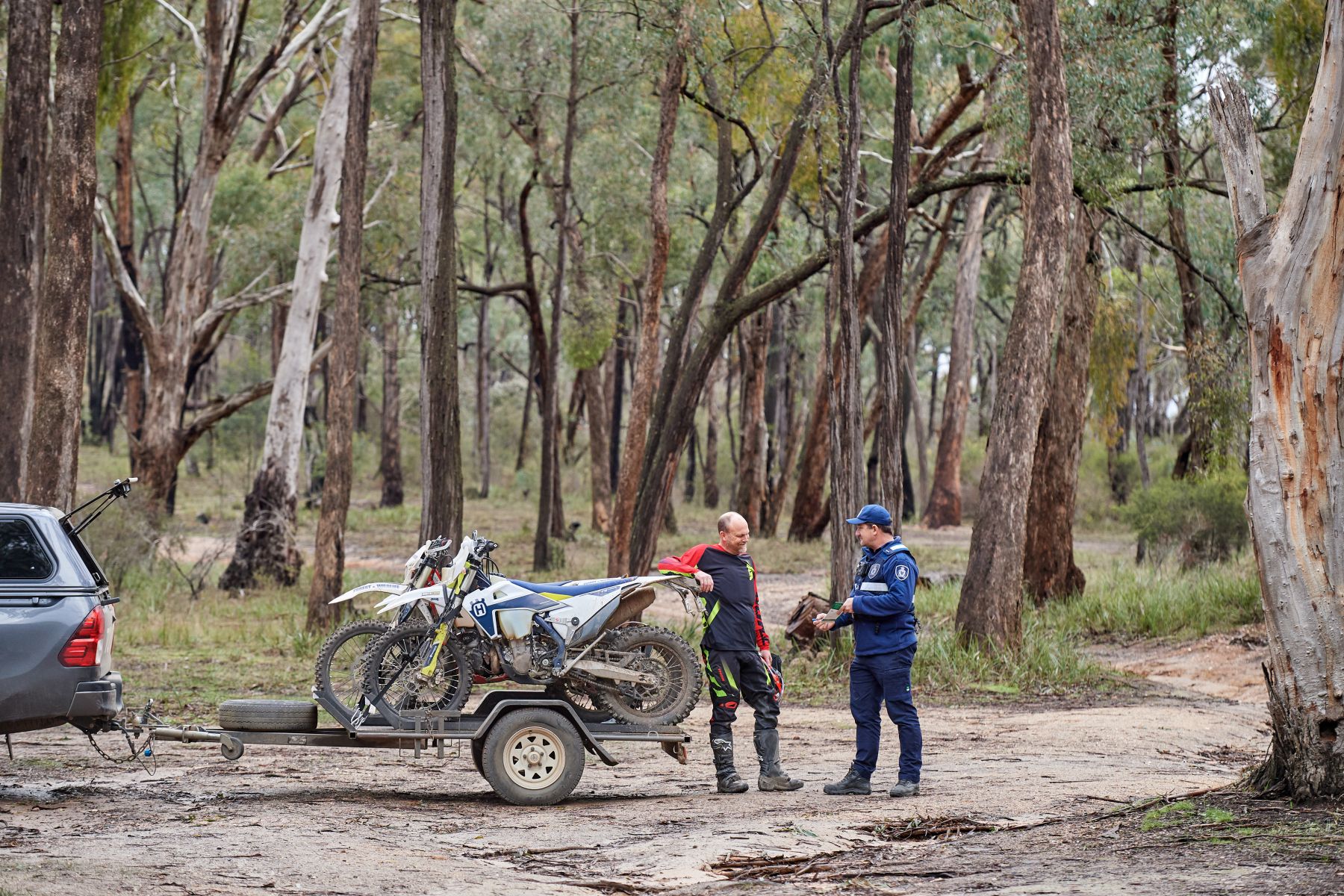 Road access
Some 4WD tracks are seasonally closed during winter to protect water quality and prevent damage to the tracks.
Information on the public road network and road and track closures is available on our Public Access MapShare website.
You can also use the More To Explore app to find trail bike routes and visitor sites, what road and track closures may be in place, and to download offline maps for use when you're out of mobile range.
Come prepared
Trail bike riding can be hazardous so please come prepared and have a read of our Before you go tips.
Respect others and the environment
Remember that when out riding, you are sharing the forest with many others.
Unload and start your trail bike away from residential areas adjoining state forests.
Keep your speed and noise down when in or near camping and picnic areas and when approaching other forest users.
Stay on the formed roads and vehicle tracks to protect the natural environment.
It's illegal to ride on natural terrain, in streams or on informal single tracks.
Track conditions can change unexpectedly, so ride at a speed that allows you to stop safely.
Keep safe
Always ride with others and wear full personal protective equipment (PPE) for your safety, including a helmet, boots, goggles, body armour, gloves and knee guards.
Always carry a first aid kit, as well as a reliable means of communication – ideally a personal locator beacon. The first hour after an injury is critical to good recovery outcomes so it's important to be prepared.
Page last updated: 22/08/23