Where can I ride a horse?
Horse riding is a popular recreation activity and provides a unique view when exploring our state forests.
Horse riders are welcome to use most areas of state forests, with thousands of kilometres of roads and tracks suitable for riding.
There are some designated trails built specifically for horse riding, but many people simply ride along state forest roads. These roads wind through picturesque forests and have little traffic - making them perfect for your next riding adventure.
Different rules apply in parks. To find out about horse riding in national and state parks, visit Parks Victoria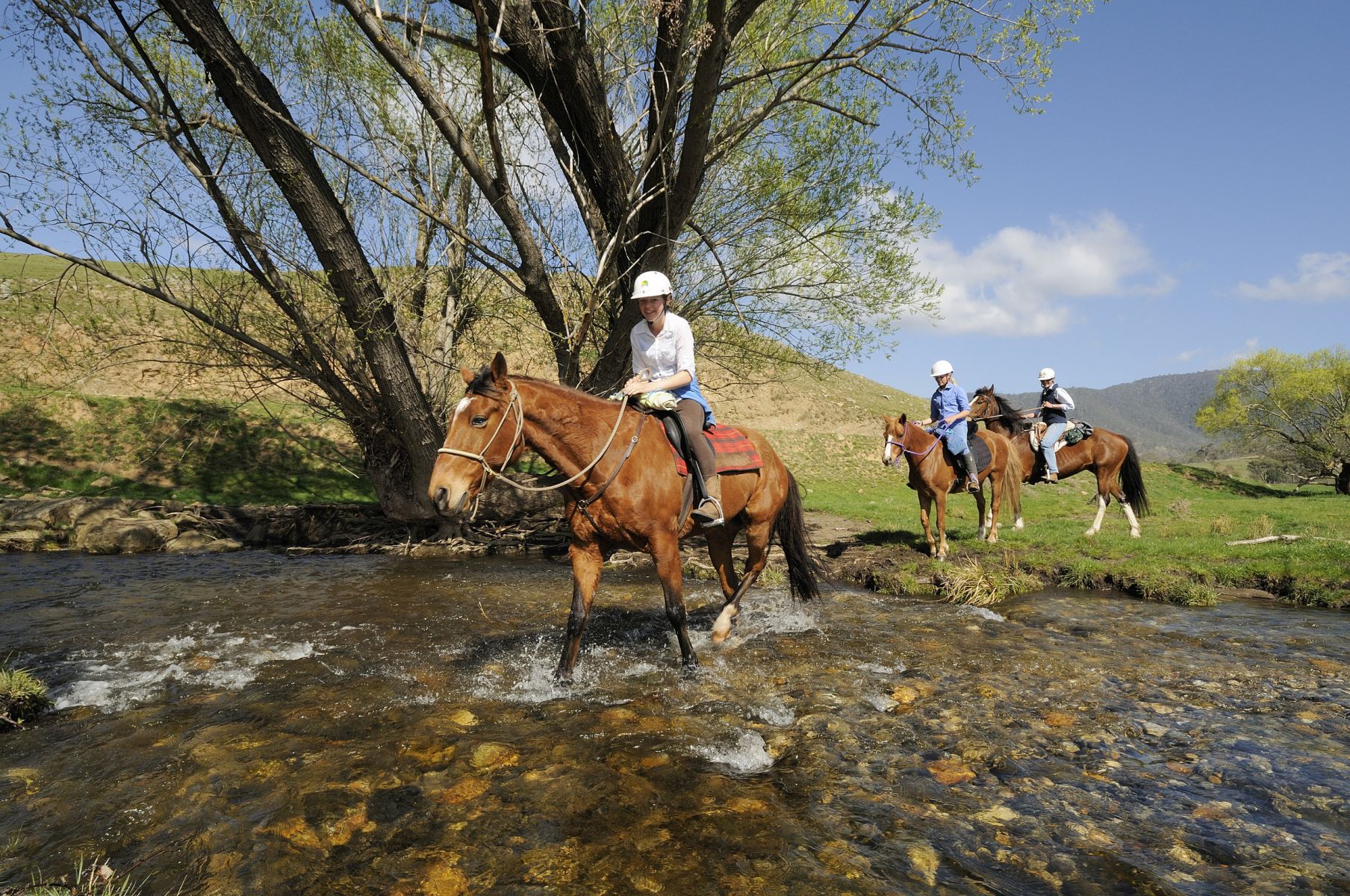 Horse riding guidelines
Please keep these guidelines and rules in mind for your next horse riding trip. They will keep you, your horse, other forest visitors and the environment safe.
Keep safe
Check conditions before you head out, carry a first aid kit and make sure your riding equipment is in good condition.
Where you can ride your horse
Horse riding is permitted on roads and tracks, some multi-use tracks (where signed) and purpose-built horse trails.
Horse riding is not permitted on walking tracks.
Stay on designated tracks to avoid damaging environmentally sensitive areas.
Caring for others and the environment
Be aware of others using the same tracks, such as bushwalkers, cyclists and 4WDs.
Do not tie horses to shrubs and small tree limbs – use hitching rails or other holding facilities where provided.
It is prohibited to tether your horse to a tree overnight as this causes ground damage – use hobbles or a ground tether.
To help reduce weed germination and infestation from horse manure, use clean feed before you visit the forest and then feed your horse with a nose bag – do not spread feed on the ground.
If camping, use designated horse camps where available.
Don't wash or water your horse in streams. Carry water to your camp and wash your horse downstream from camping areas.
Page last updated: 21/06/23