About the parklands
We are expanding parklands to create the 2,778-hectare marram baba Merri Creek Regional Parklands, stretching from Campbellfield to Beveridge. The parklands will provide more green open space for communities in Melbourne's growing north, protect native plants and animals and strengthen cultural heritage.
Traditional Owners of the land, the Wurundjeri Woi-wurrung people, refer to the land as marram baba meaning 'body of mother'.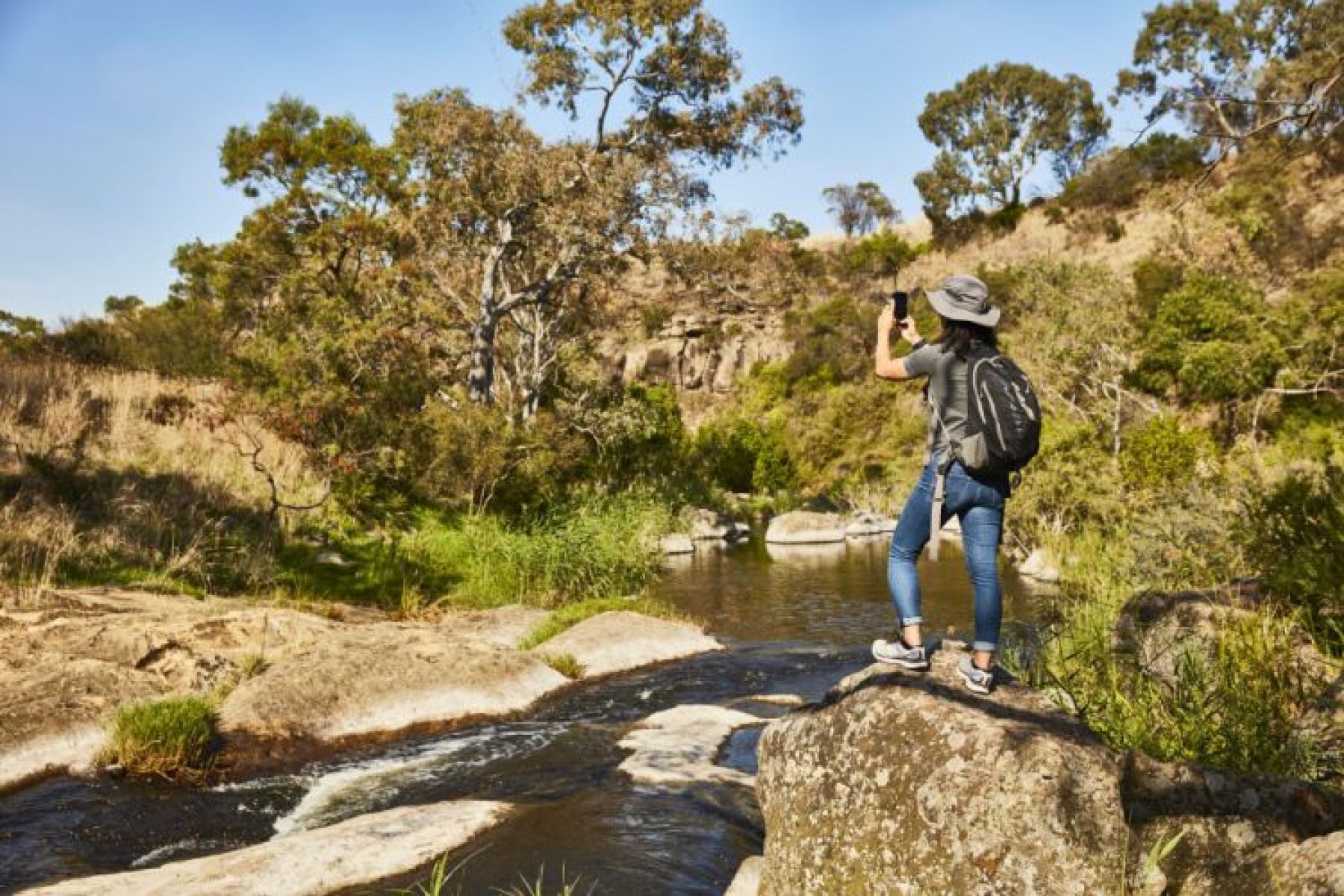 Where will the parklands be located?
The parklands run along Upper Merri Creek on Wurundjeri Country, about 30 kilometres north of Melbourne's CBD.
They will link trails, open spaces and conservation areas in existing reserves. The expanded walking and cycling trail will extend popular Lower Merri Creek trails.
The natural environment will provide access to healthy outdoor activities and open spaces.
marram baba Merri Creek Regional Parklands map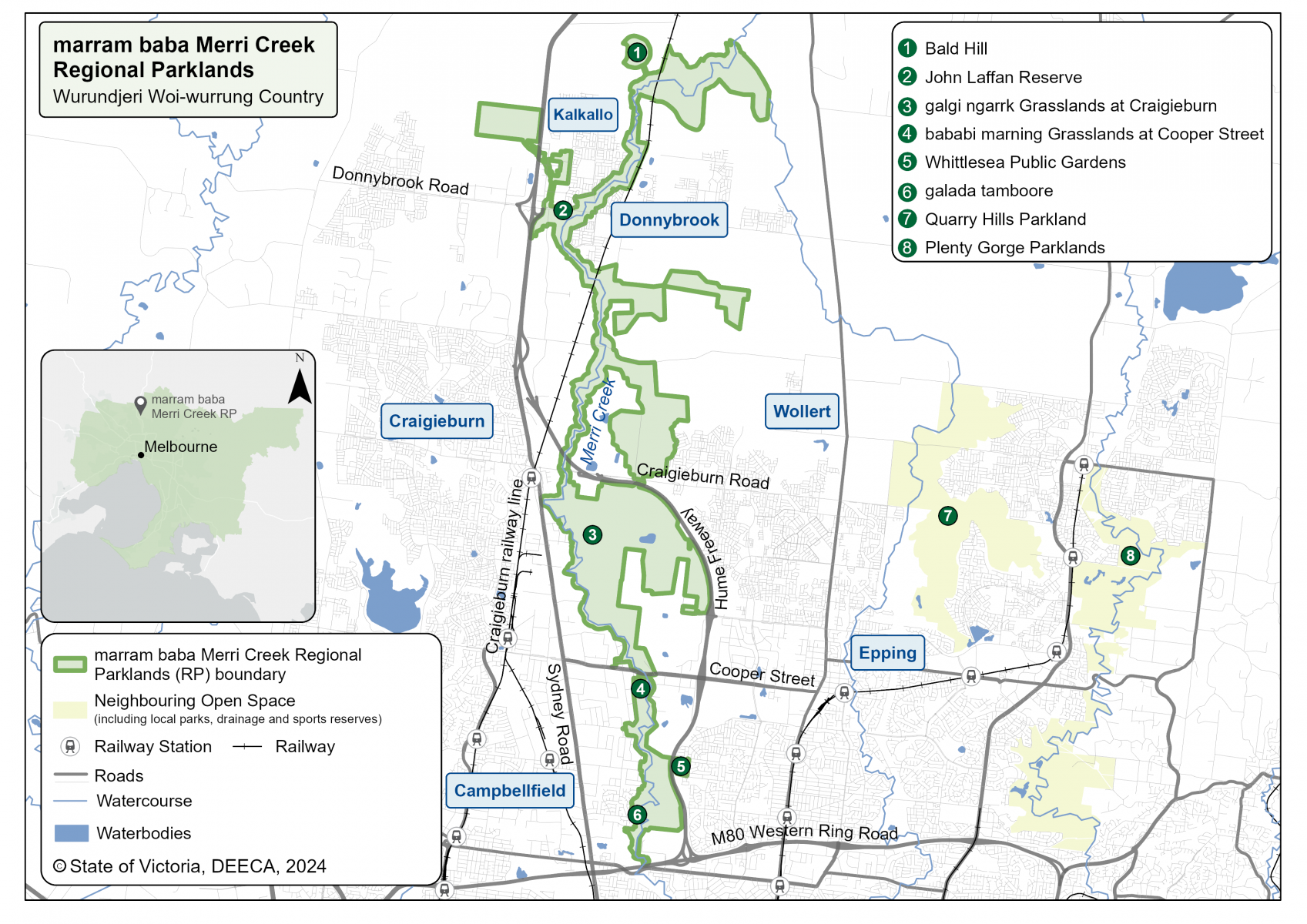 When can I visit the parklands?
You can visit some areas of the parklands now. You can visit Galada Tamboore in Craigieburn to enjoy Merri Creek and nearby grasslands; or picnic at Whittlesea Public Gardens. Activities in the parklands include walking, cycling, picnicking, birdwatching and enjoying scenic views in nature.
The parklands will continue to grow over the coming years as private land is acquired or transferred as part of development approvals.
Timeline
Government commitment to create a ring of parkland around Melbourne

November 2018

Planning phase

2019 – 2022

Community consultation – Stage 1

Closed

Community consultation – Stage 2

Closed

Position Statement of cultural values by Wurundjeri Woi-wurrung Cultural Heritage Aboriginal Corporation

Late 2023

New park signage

Late 2023

Ecological restoration works at galada tamboore

Late 2023

Final Future Directions Plan

Late 2023

Loop trail at galada tamboore and structural upgrade of pedestrian bridge

Late 2023
Page last updated: 30/11/23