About the park
This 340-hectare park will be an exciting new destination for communities in and around Tarneit and Wyndham Vale.
There will be accessible areas for healthy outdoor activities. The park will be a large, open grassland area that provides a sustainable habitat for native plants and animals in suburban Melbourne and cools the surrounding area.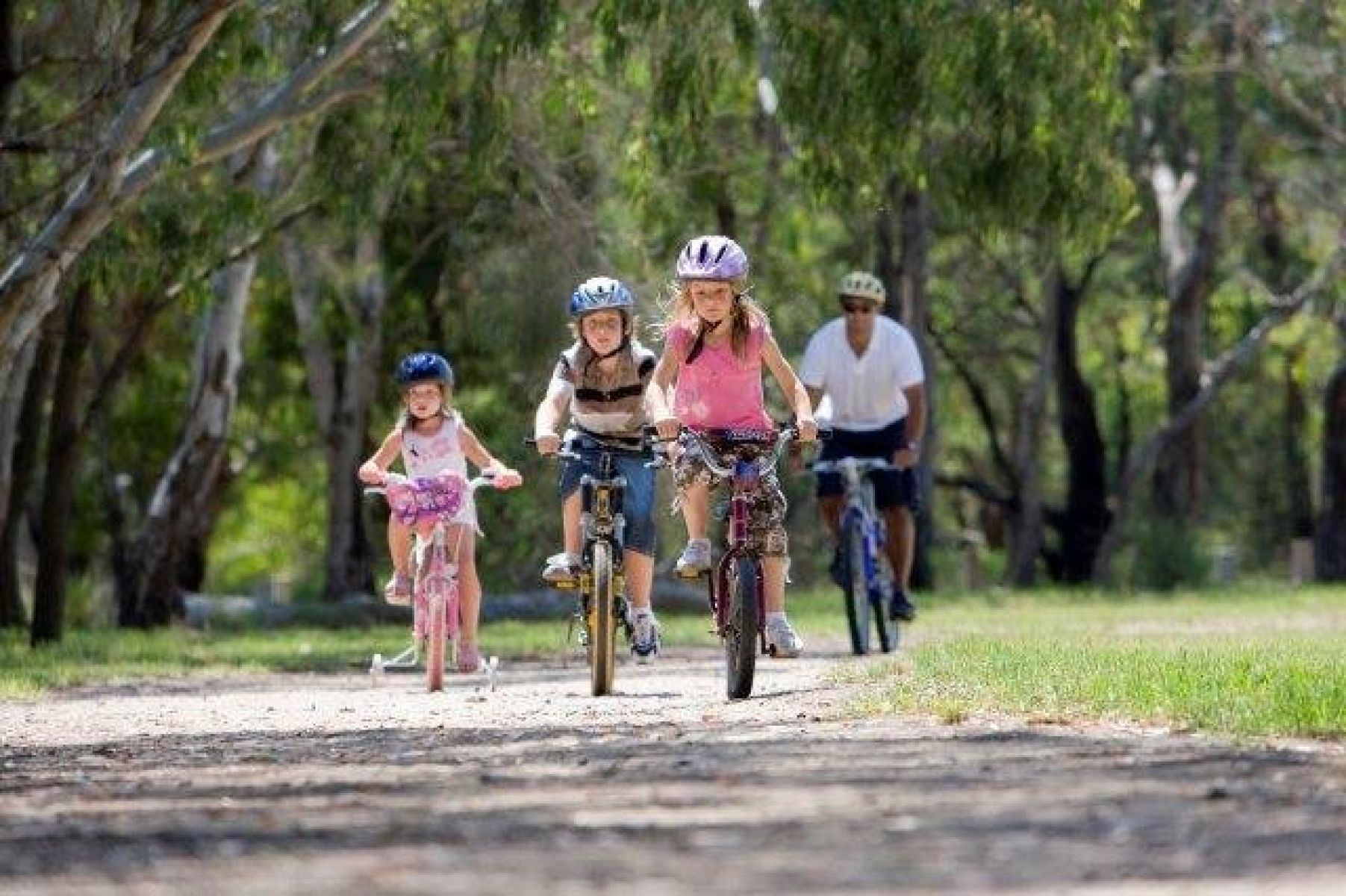 Where will the park be located?
The new park will be co-located with Presidents Park along the banks of the Werribee River to the south at Wyndham Vale. Together they will create one large community space for relaxation and activities along the Werribee River.
Werribee Township Regional Park map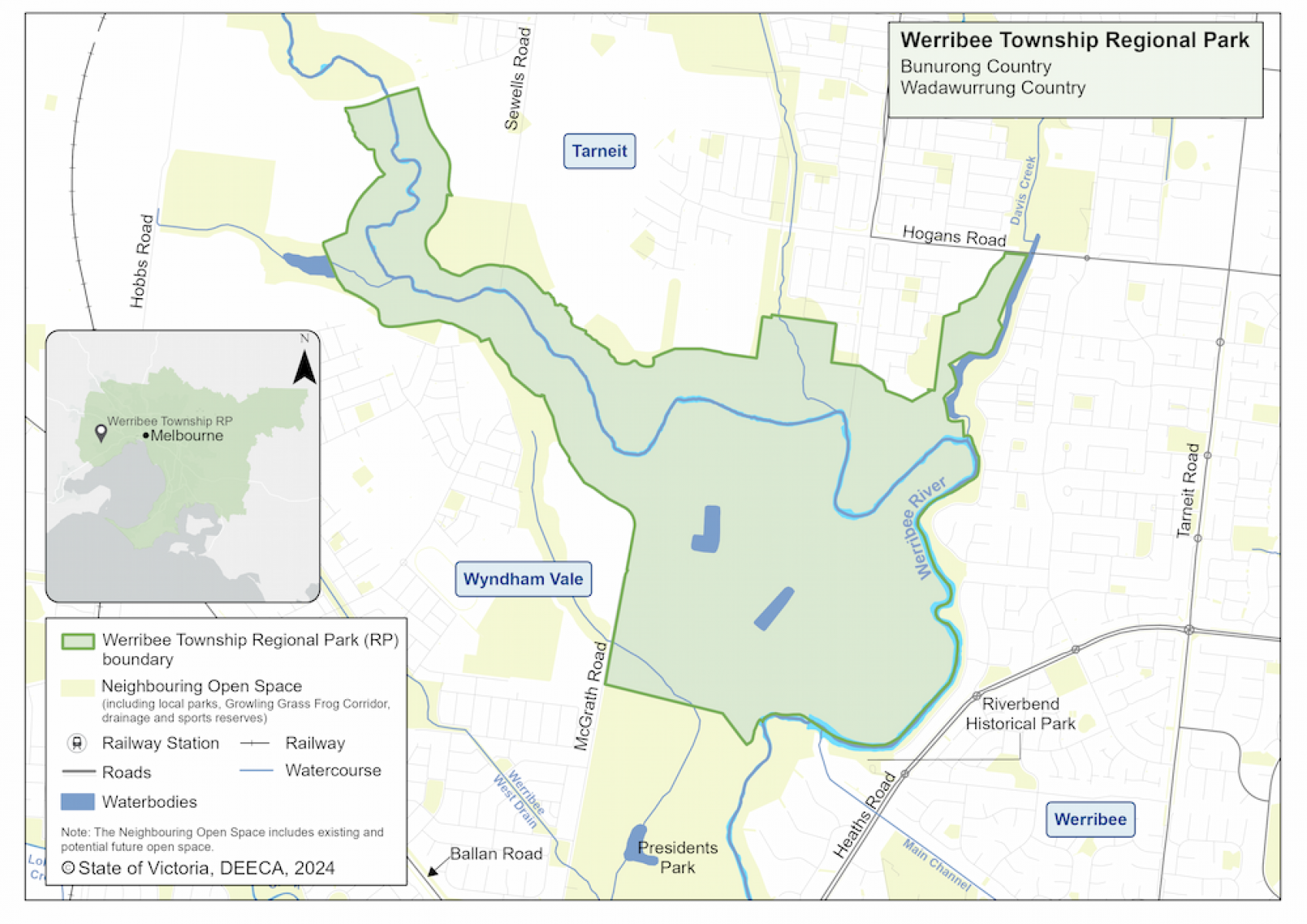 Timeline
Government commitment to create a ring of parkland around Melbourne

November 2018

Planning phase

2019 to 2022

Community consultation - stage 1

May to June 2021

Community consultation - stage 2

April to May 2022

Final strategic directions plan

Mid to late 2022
We are working closely with key partners, stakeholders, Traditional Owners and the community to create the new Werribee Township Regional Park.
Want to get involved?
Community consultation is currently closed.
Follow Werribee Township Regional Park's project progress and community engagement activities at Engage Victoria.
More information
For a fact sheet, contact the Suburban Parks Program team.
Page last updated: 14/11/23