Good to know
Suitable for 2WD vehicles
Located in the northern edge of Toolangi State Forest about 1.5 hours drive north east of Melbourne, Murrindindi Scenic Reserve comprises 815 hectares of mixed species Eucalypt forest with spectacular waterfalls, tree fern gullies and an abundance of birds and wildlife.
There are plenty of camping areas along the Murrindindi River where you can settle in and spend some time enjoying the many recreational activities available such as walking tracks, waterfalls, bird watching and picnicking.
The river is great for fishing and paddling but is generally not deep enough for swimming or canoeing.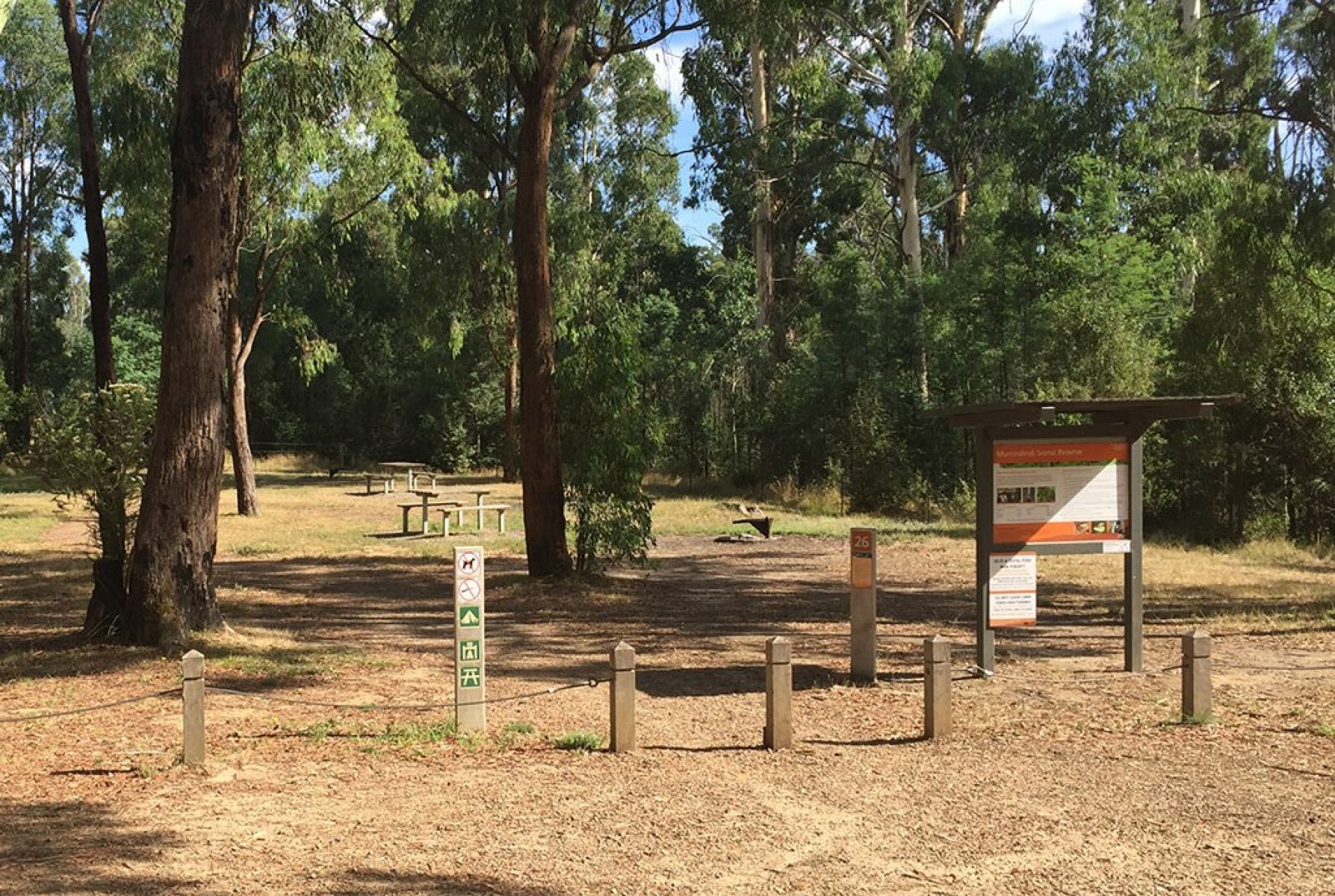 Campgrounds in the reserve
There are 6 designated camping areas and 100 sites in the reserve, some which are suitable for small caravans.
Blackwood Camp
Bull Creek Camp
Cassinia Camp
Ferns Camp
Water Gauge Camp
Flushing toilets are located at Ferns Camp and Bull Creek Camp and pit toilets are located at all other sites. Flushing toilets can also be found at the Suspension Bridge day area at the start of the reserve near Wilhelmina Falls Road.
Most camping areas have fireplaces and picnic tables and some have wood-fired barbeques, however you will need to bring your own wood and check fire bans before use.
Camping fees apply but you cannot book or reserve your site. Sites are available on a first come first served basis. In peak periods camping sites may be unavailable, so have contingency plans in place for these busy times.
You can find out more about these sites and their facilities on the More to Explore app.
Camping fees
Fees are payable for camping in Murrindindi Scenic Reserve:
$3 for a motorcycle per night
$7 for a car per night
$20 for a small bus per night
$35 for a large bus per night
All funds raised go directly back into the maintenance of the reserve and its facilities.
Buy your camping permit
As campsites cannot be reserved during peak holiday periods we suggest during these peak periods you arrive, find an available campsite and then buy the permit online. There is normally mobile reception on the Telstra network at the Blackwood campsite (northern end of the reserve) but for other networks you may need to head further north back towards the highway to get reception.
The online booking system will issue you with an electronic receipt. If you have purchased your permit prior to departure, we request that you print out this receipt for display when in the reserve on your windscreen, tent or caravan. If you have purchased your permit whilst travelling or when at the reserve, keep your electronic receipt to show the ranger when asked, as your proof of payment.
Page last updated: 16/09/22