About the park
The improved 130-hectare park will offer more opportunities to cycle, walk and enjoy healthy, outdoor activities.
Upgrading the existing park will help protect native plants, animals and the environment. This includes the habitat of the endangered Growling Grass Frog.
Where is the park located?
Toolern Creek Regional Park is three kilometres south of Melton in Melbourne's growing north west, about 35 kilometres from Melbourne's CBD.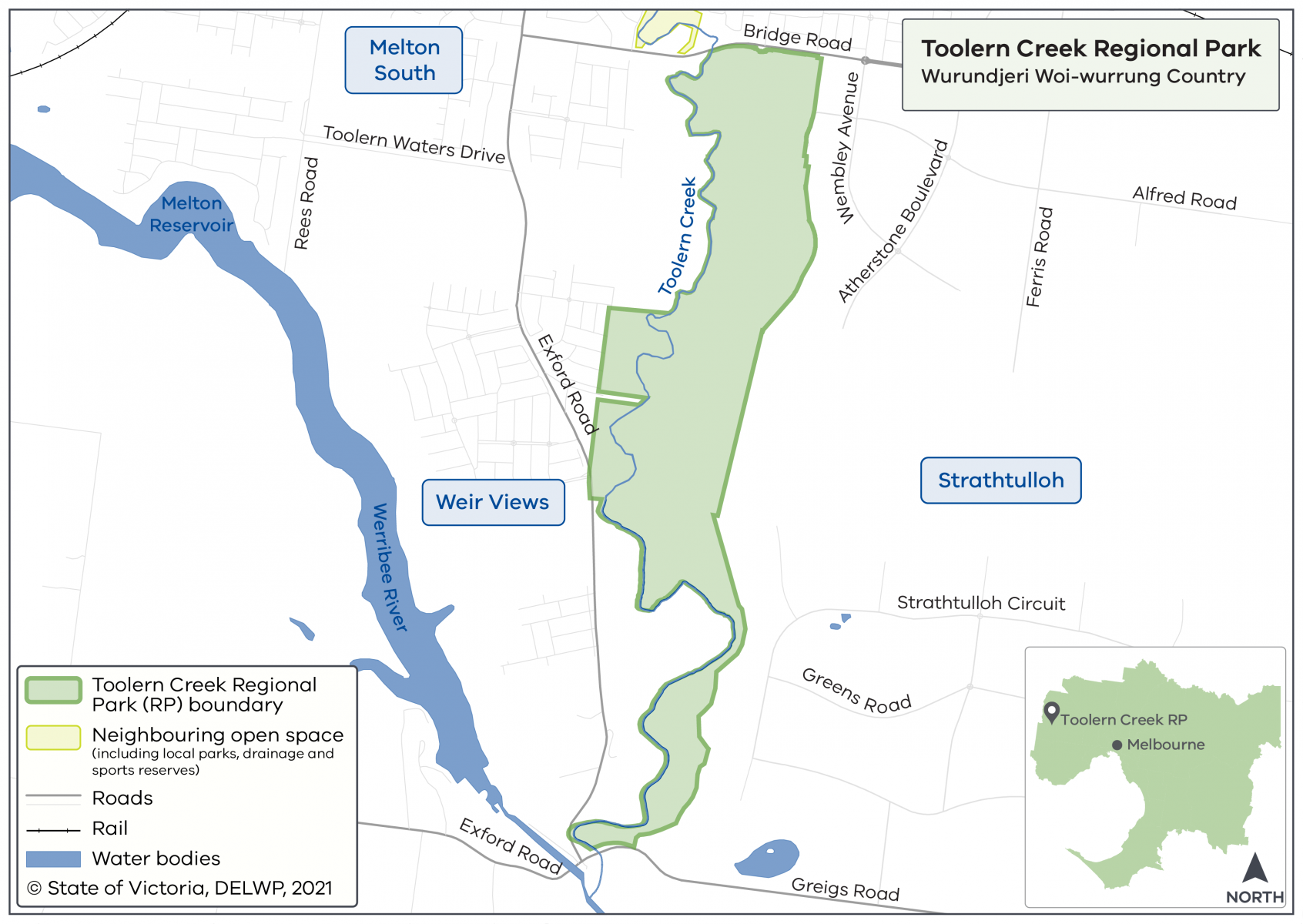 When can I visit the park?
You can visit Toolern Creek Regional Park now. New improvements will commence in Spring 2022.
Timeline
Government commitment to create a ring of parkland around Melbourne

November 2018

Planning phase

2019-2022

Community consultation

May - July 2021

Final masterplan

Mid - late 2022
Page last updated: 14/11/23