Good to know
Suitable for 2WD vehicles
Please note:
wildlife is more active at sunrise and sunset
duck hunting may occur in this area between March and June
creek levels maybe too low for paddling between May and August
access to the start of the trail is limited in wet weather or during flood times,
About this trail
The Gunbower Island Canoe trail is a fantastic way to immerse yourself in the natural beauty of the unique wetlands of Gunbower State Forest.
The wetlands are recognised as having international significance and play a critical role in supporting the breeding of birds, mammals and amphibians.
The idyllic canoe trail is a return route of approximately 5km and will take around 2 hours to complete. Yellow numbered floating buoys mark the trail. When you reach the end of the trail, take some time to explore the wetlands before returning along the trail at your leisure.
The trail is suitable to paddle at any time of the day or night, with wildlife more active at sunrise and sunset.
A thriving natural world
As you paddle, look out for a variety of water creatures in action. Insects like dragonflies are a food source for native fish such as Murray cod and Golden, Silver and Macquarie perch.
The plant life is also rich with cattail plants, common rush and river red gums. Many birds make their homes in the hollows of the trees that stand in the water so look around for small parrots, rosellas, swallows, ducks and owls.
Stay safe on the water
Ready to get out on the water? Check out the paddling safety tips on the Paddle Smart Victoria website before you go.
Photo gallery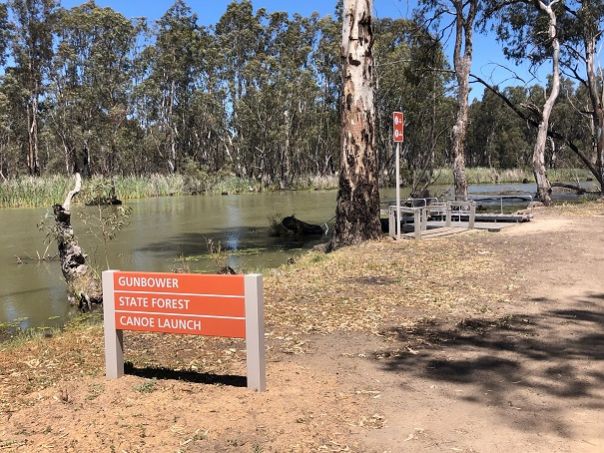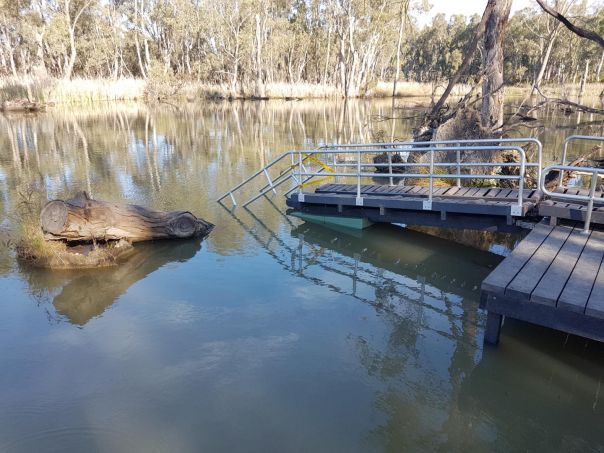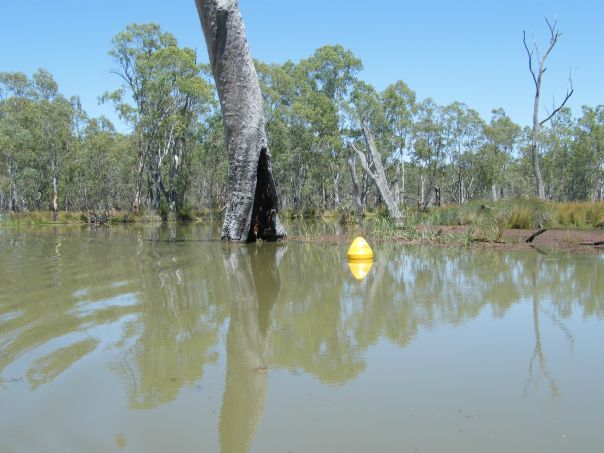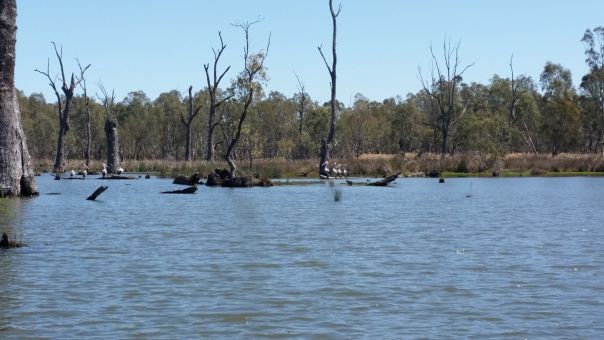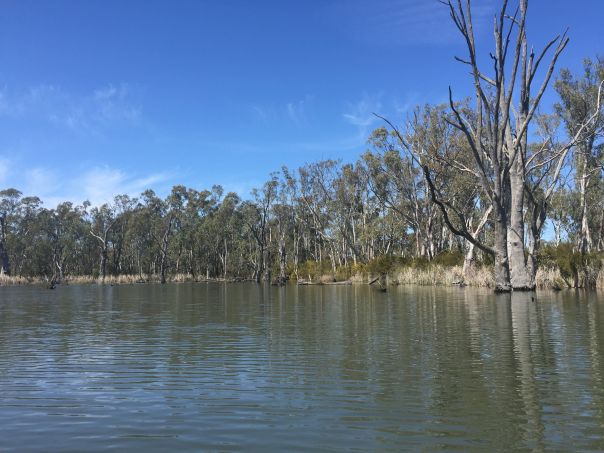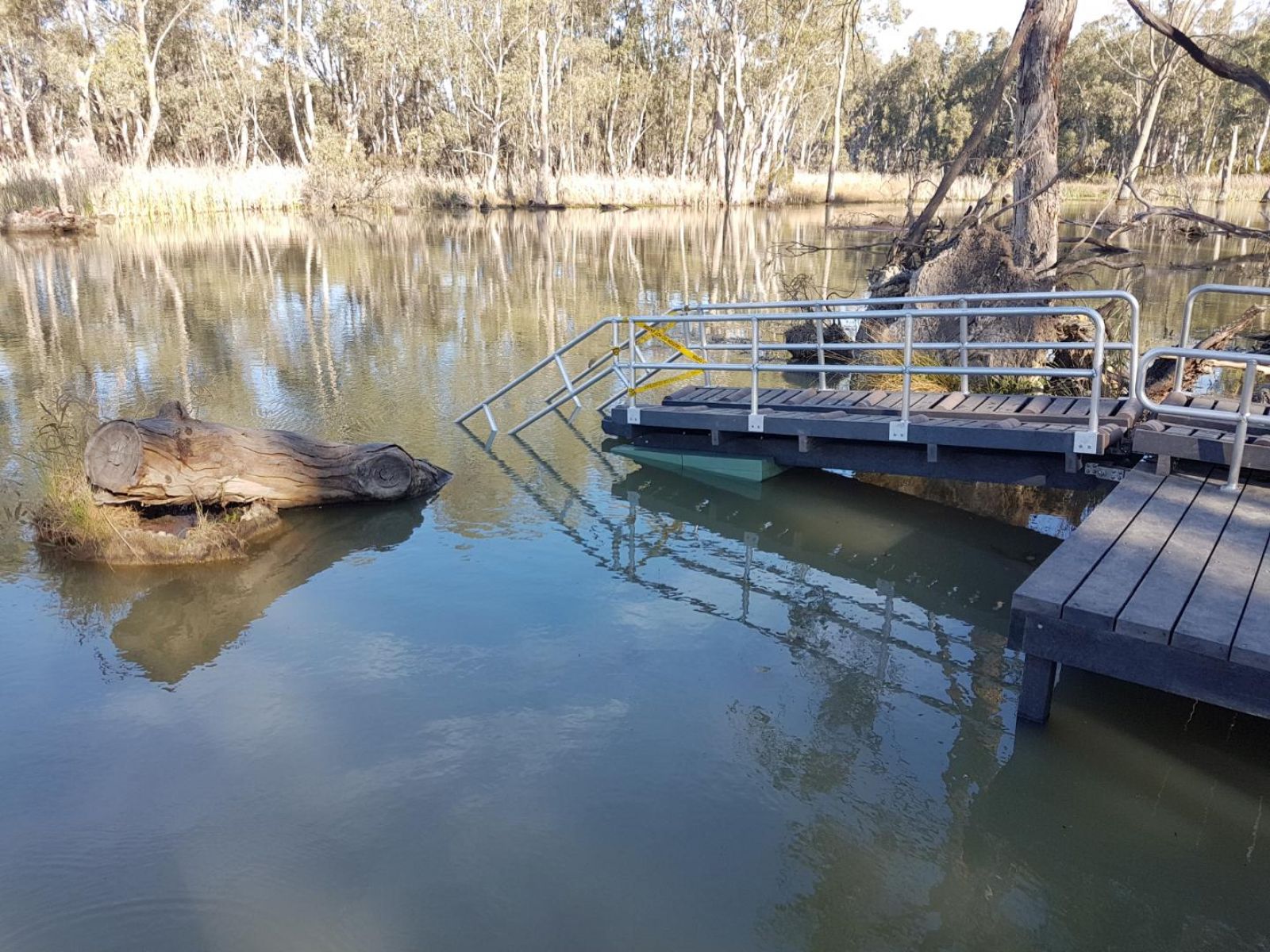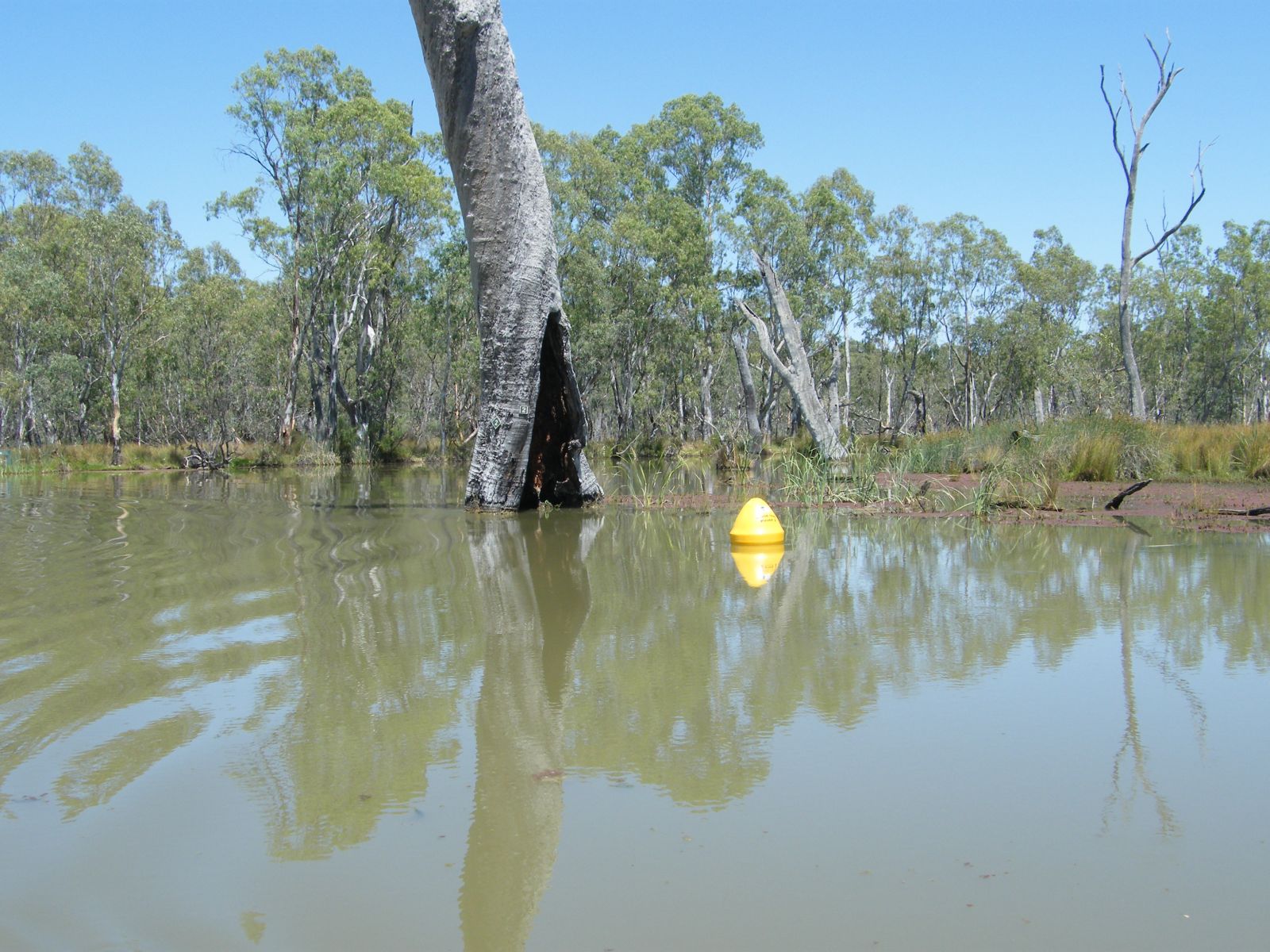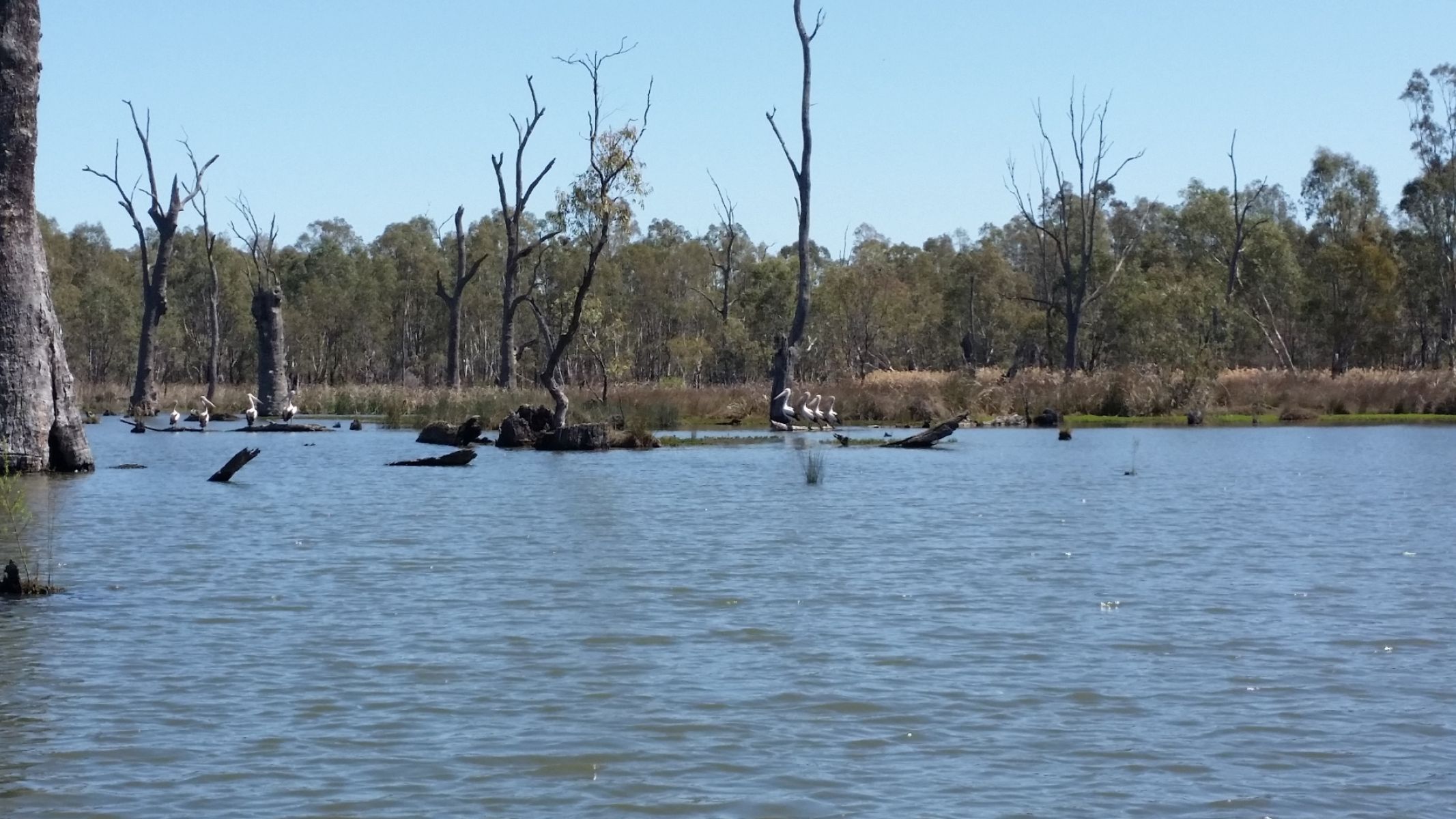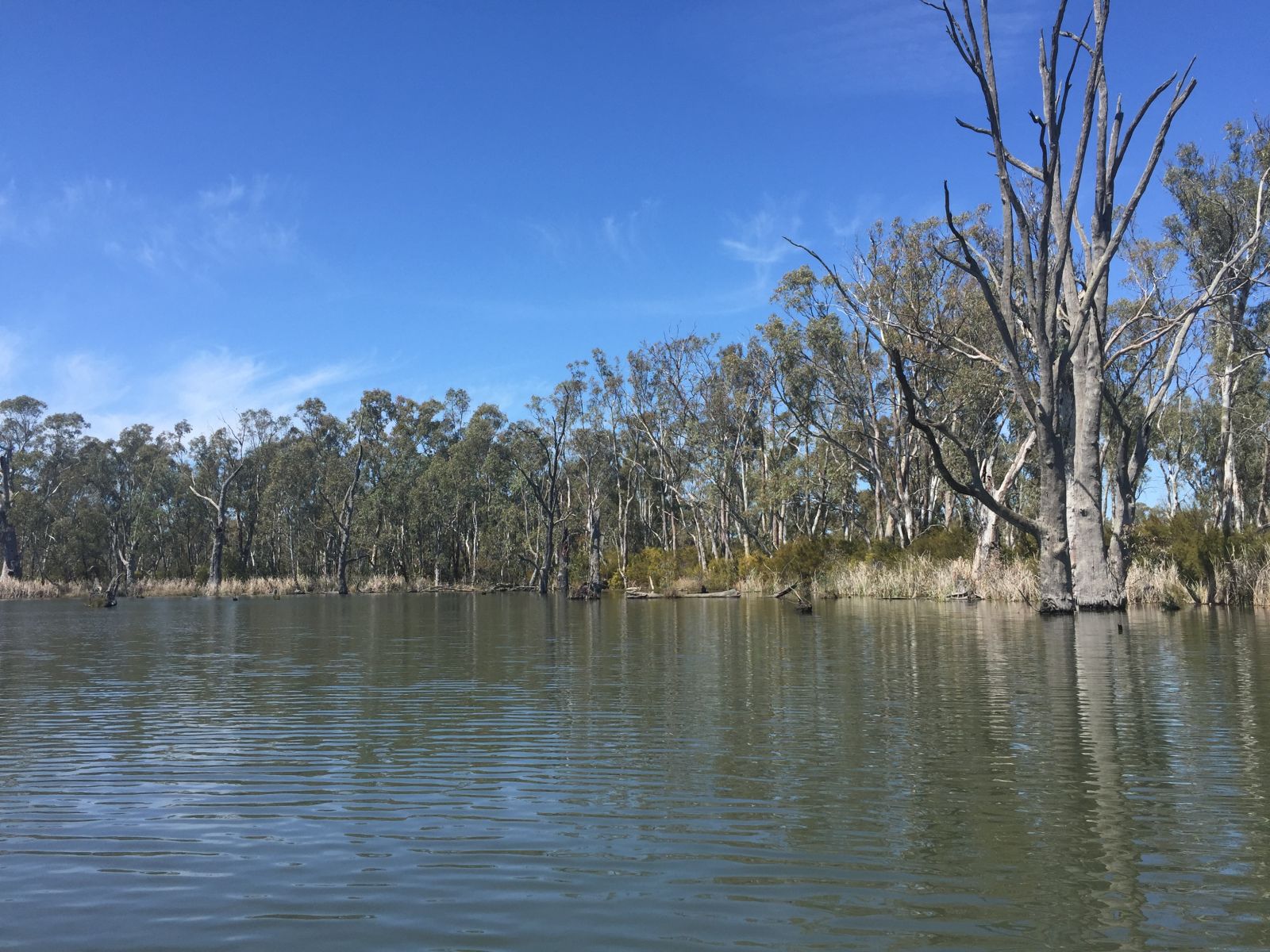 Investing in nature
Gunbower Island Canoe Trail was upgraded in 2020 thanks to Victoria's Great Outdoors with a new all-abilities canoe launching ramp installed at Gunbower Creek. This enables all visitors to enter the water safely and provides easier access to the trail.
Victoria's Great Outdoors is boosting regional tourism and making it easier to enjoy nature by investing in better walking trails, campgrounds, 4WD tracks and visitor facilities.
Page last updated: 19/09/22