About the walking and cycling trail
We are working with Parks Victoria to create a new walking and cycling trail in Plenty Gorge Park. The trail will deliver the missing link between University Hill (Bundoora) in the south and Doreen in the north.
The trail will also link to the new Mernda and Hawkstowe railway stations and enhance community access to Plenty Gorge Park.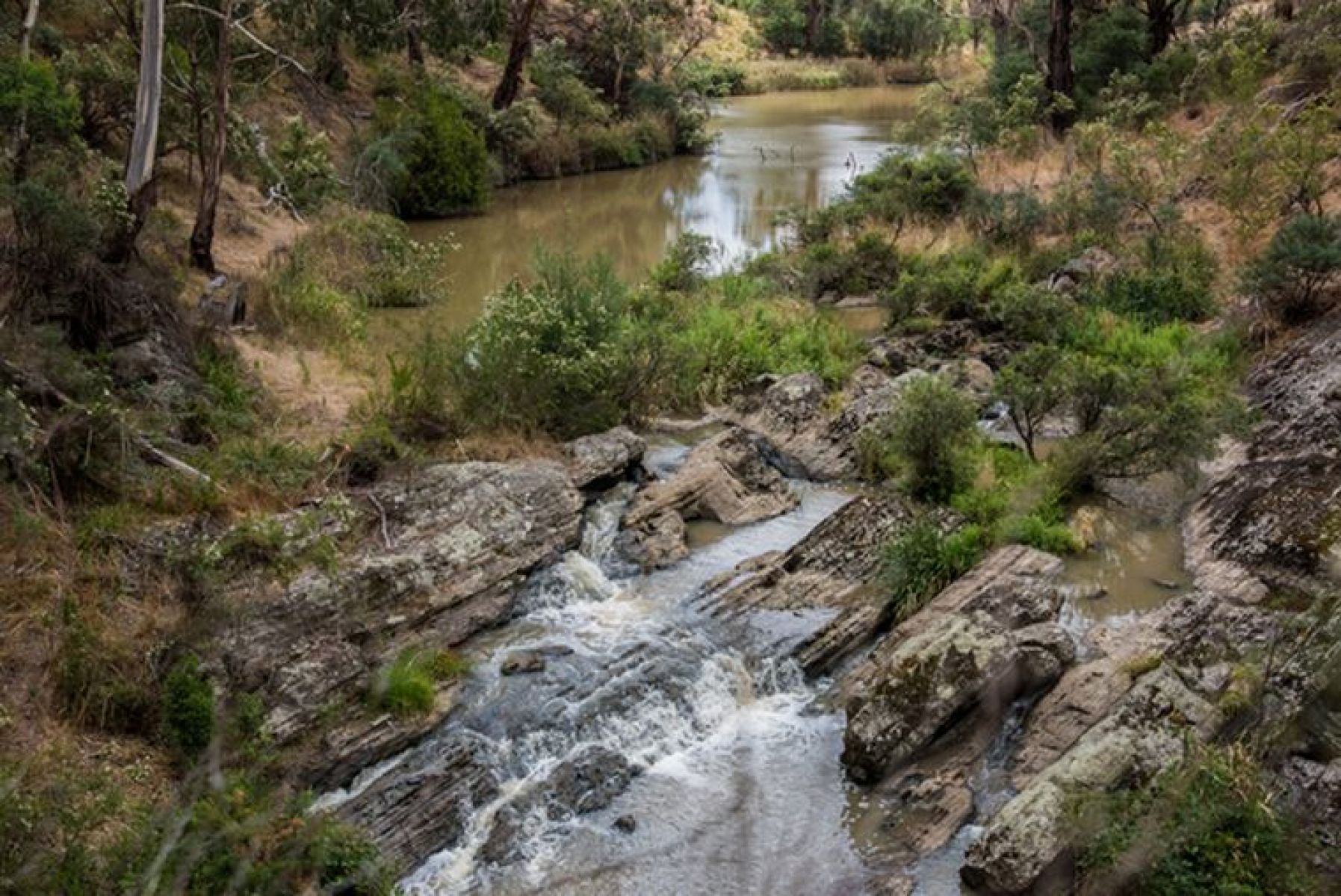 Where will the trail be located?
The trail will be in Plenty Gorge Park on Woiwurrung Country, about 35 kilometres north east of Melbourne's CBD.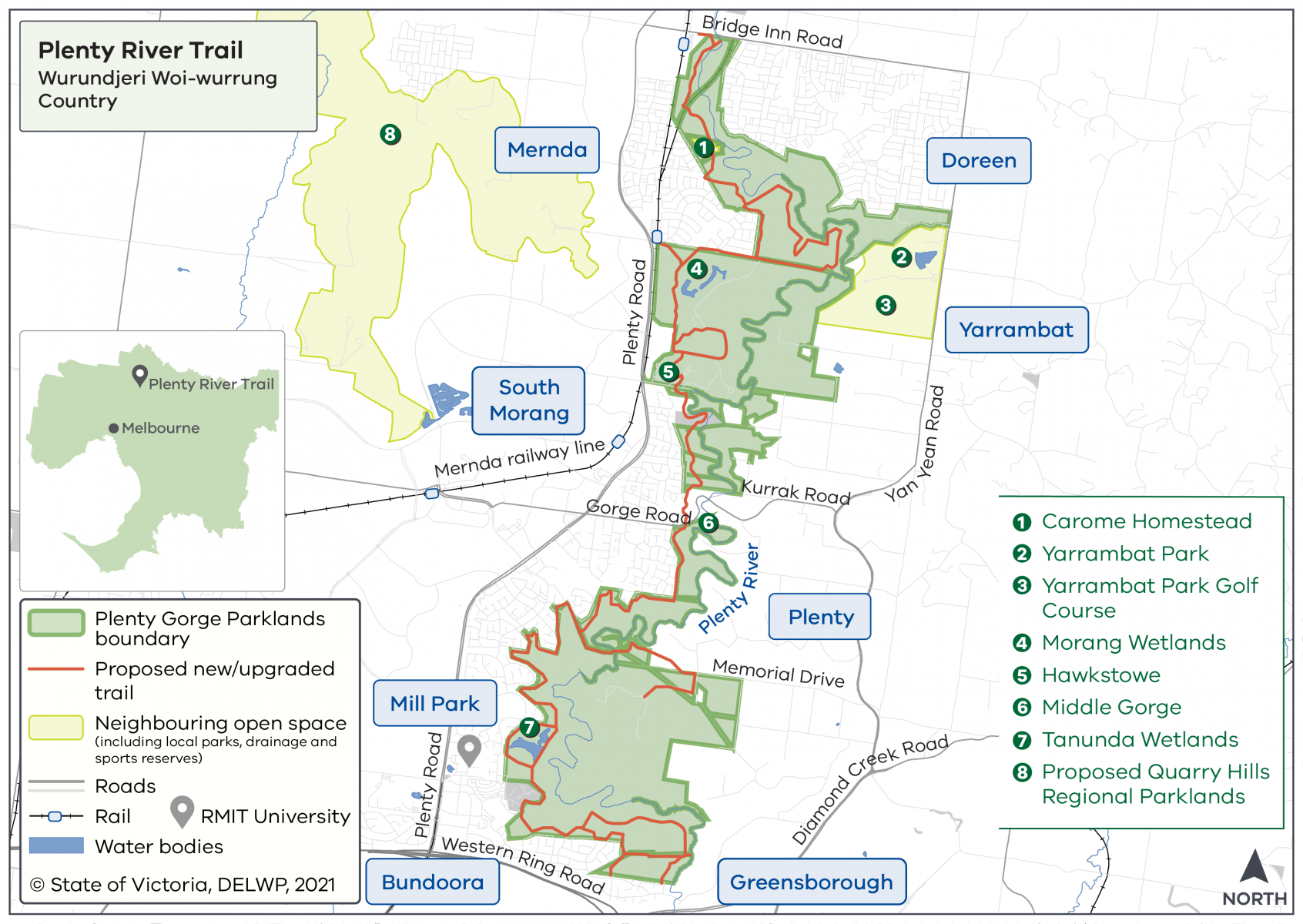 When will the trail open?
Construction is expected to start in late 2021. The new trail will be open in stages from Spring 2022. Meanwhile, Plenty Gorge Park is open for visitors to enjoy.
Timeline
Government commitment to create a ring of parkland around Melbourne

November 2018

Planning phase

2019-2022

Cultural values session with Wurundjeri Woi-wurrung People

Late 2020

Community consultation - Stage 1

Late 2020

Community consultation - Stage 2

June - July 2021

Final trail design and construction

Mid - late 2022

Trail completed

2024
Parks Victoria is managing the project. We are working with key partners, stakeholders, Traditional Owners and the community to create the vision for the new trail.
Want to get involved?
Community consultation is currently closed. For more information, visit Engage Victoria.
You can register for future updates.
More information
For a fact sheet, contact the Suburban Parks Program team.
Page last updated: 14/11/23