Good to know
Suitable for 2WD vehicles
There are no toilets on Goat Island and you must bring your own water.
Gunbower Island can be subject to environmental watering during the months of August to November. During this period access to the island may be limited, however it's still a great time to visit the forest for birdwatching and canoeing.
About Goat Island
Goat Island in Gunbower State Forest is home to the second-largest river red gum forest in Australia. This is a popular area for birdwatching, camping, bushwalking and fishing.
There is a canoe launcher near the campground. Use this for easy and safe access to Gunbower Creek.
Gunbower State Forest holds great significance to the Barapa Barapa Indigenous community. The forest contains many cultural sites and has a rich post-settlement history.
A nature sanctuary
The island is a declared Ramsar Wetland of International Importance. It plays a critical role in supporting the breeding of birds, mammals and amphibians.
To fish in the Murray River, a NSW freshwater recreation fishing licence is required. For waters south of the river, a Victorian recreational fishing licence is required.
Photo gallery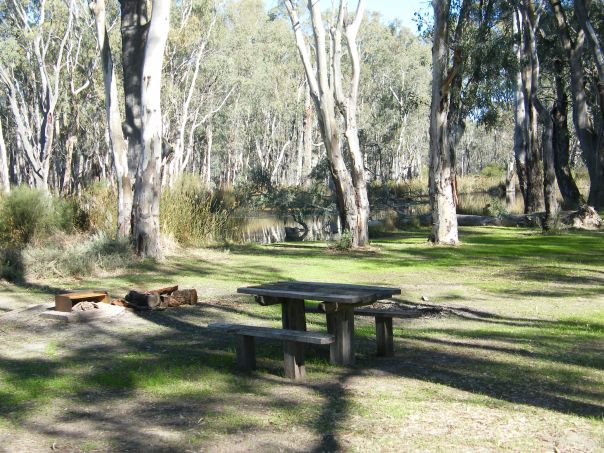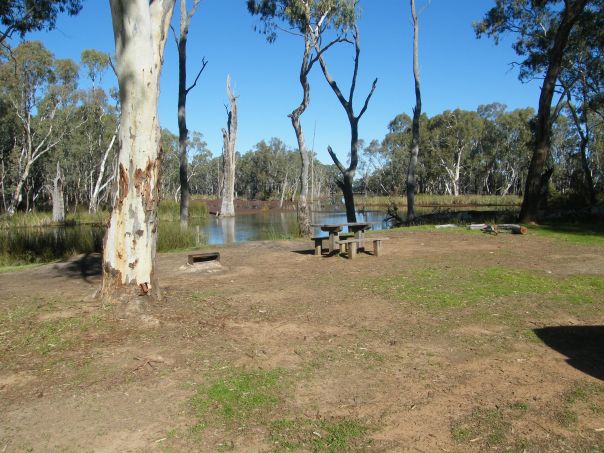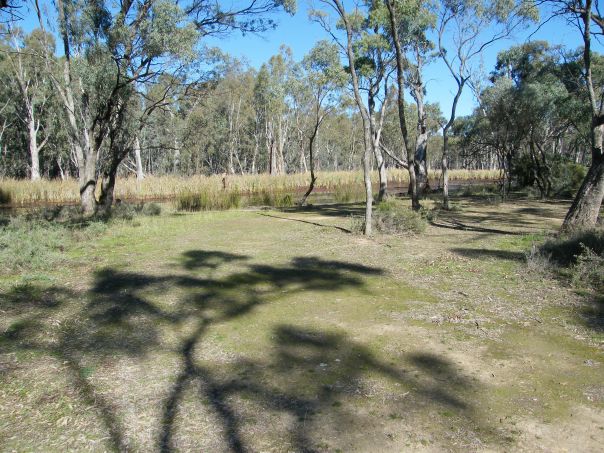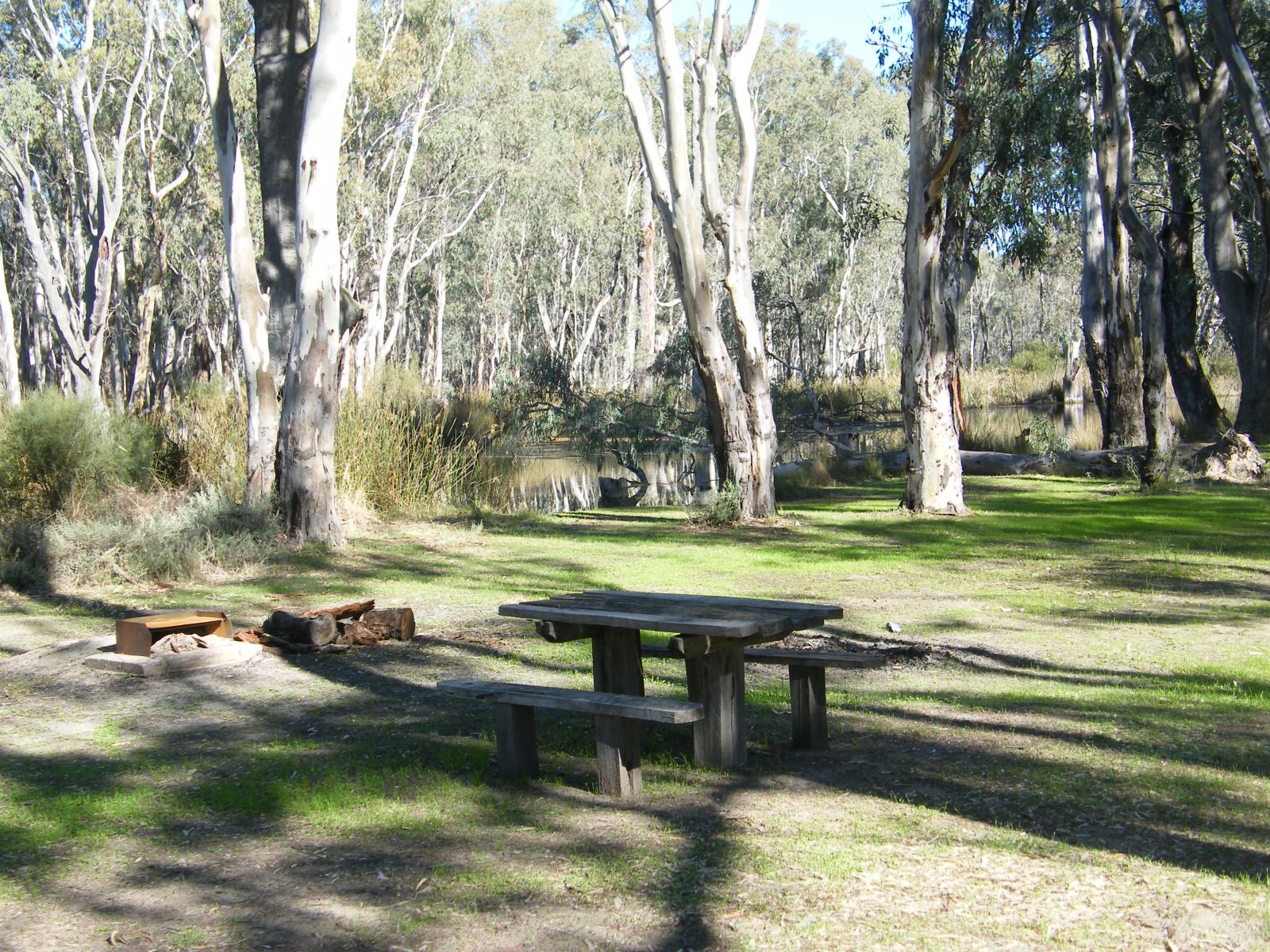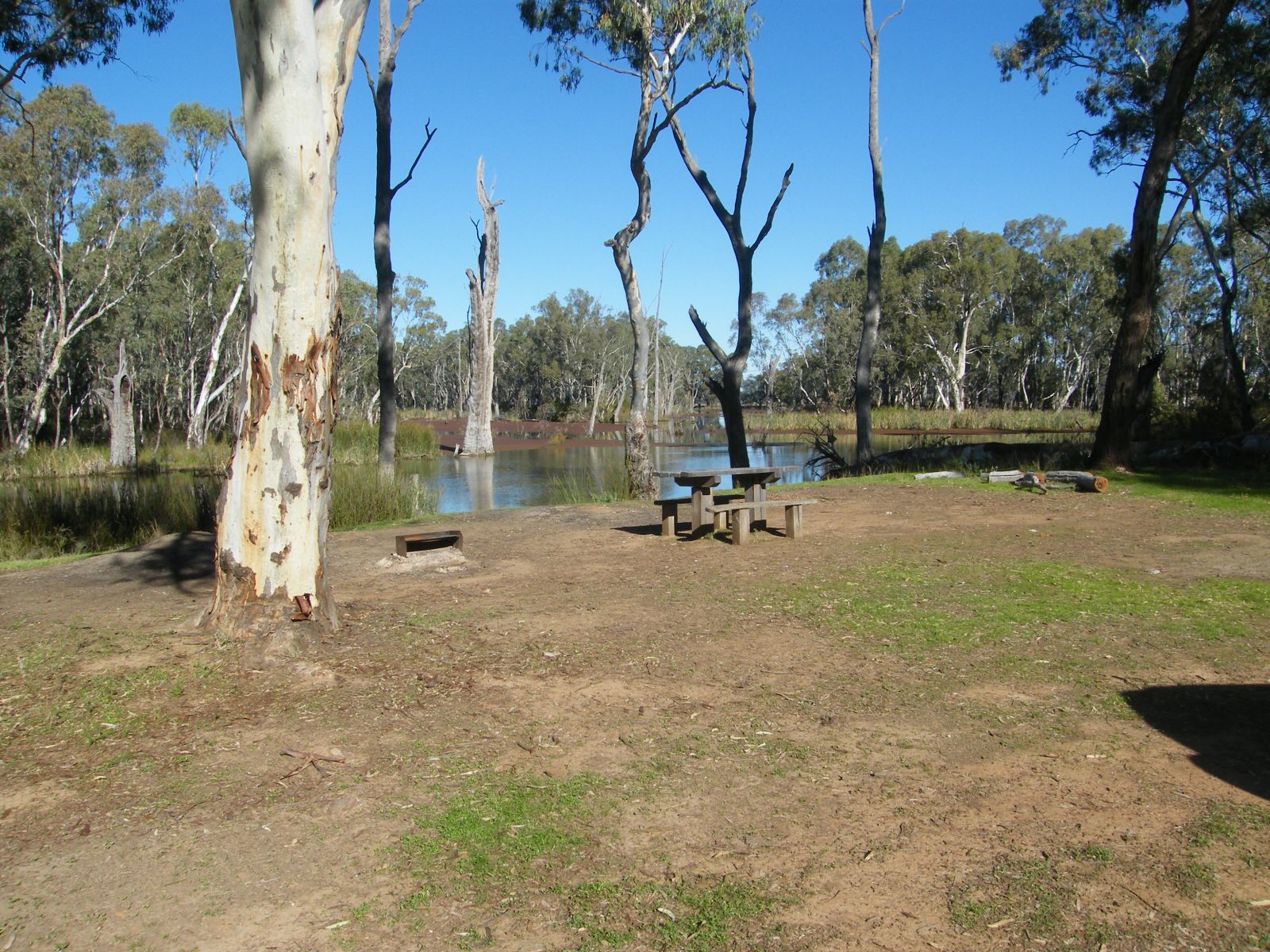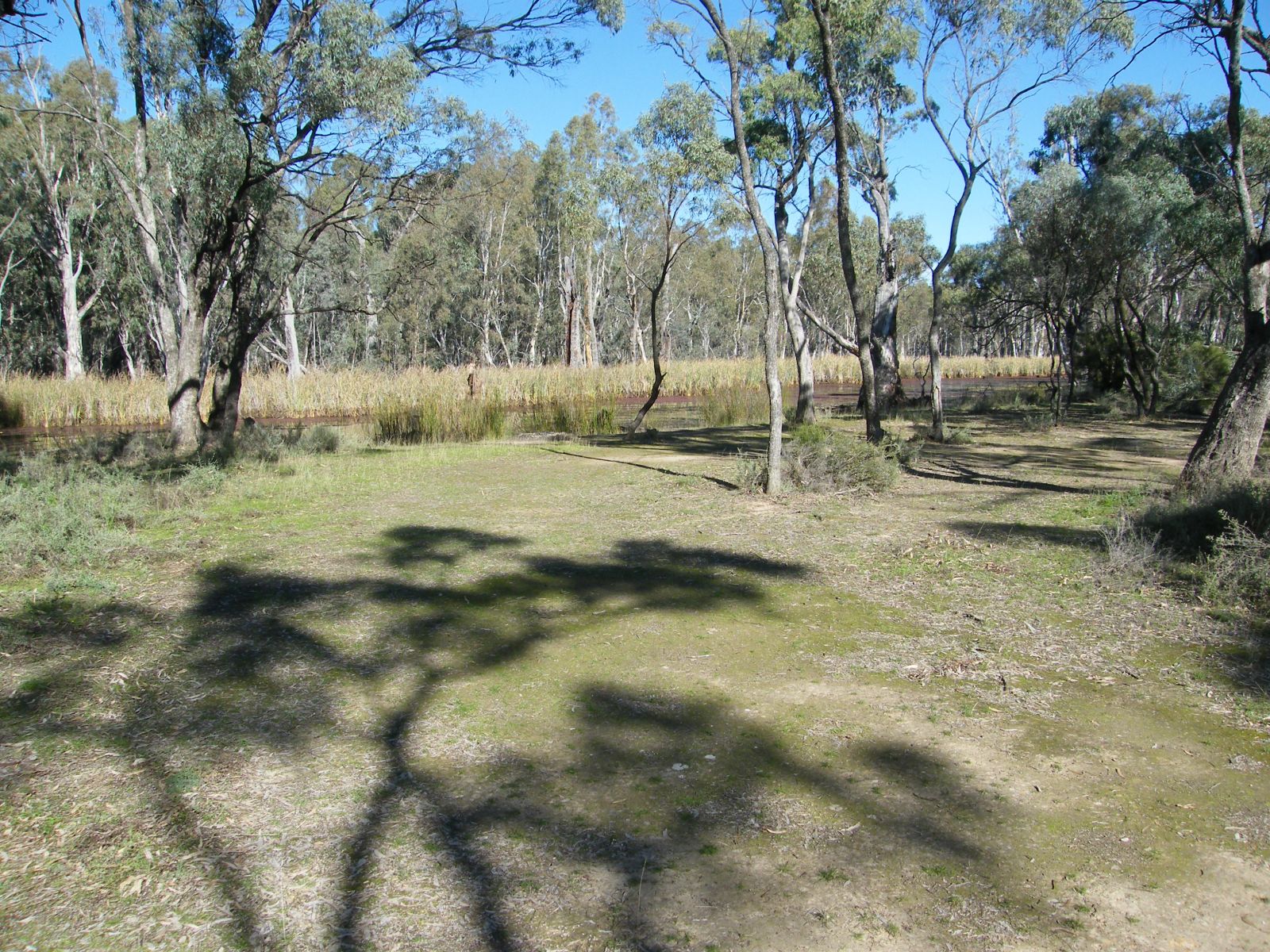 Camping
Goat Island Campground is a family-friendly, free camping area, the perfect base from which to explore the many natural, cultural and historic attractions nearby.
This is a basic bush camping so have a read of our Before You Go page so you know what to expect.
Campsites are dispersed in beautiful seasonal swamp clearings and are suitable for large groups.
Picnicking
This is a pleasant spot for a well-earned picnic break between activities. You'll find BBQs and picnic tables available at dispersed campsites.
Page last updated: 14/09/22